EDUCATE USERS AND INCREASE ALERTNESS LEVEL TO PHISHING ATTACKS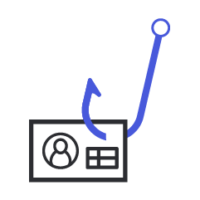 Mitigate user behavior risk and improve your cyber security resilience.
Test up to 50 employees with customizable scenarios
Simulate a powerful phishing attack within your organization
Get a full report (clicks, completed forms, opened attachments and more!)
START YOUR FREE PHISHING SIMULATION!
Fill the form and one of our experts will contact you today.