VARS provides leading XDR technology, Response Automation and 24/7 Monitoring Services with Cynet
VARS and Cynet XDR natively unifies NGAV, EDR, NDR, UEBA and Deception technologies with completely automated attack investigation and remediation on a single, intuitive platform. Backed by a 24/7 Managed Detection and Response team – at no extra cost – VARS provides comprehensive protection of the environment for both the largest and smallest security teams and complete visibility on all your assets.
Opt for a fast, secured and fully customized solution
VARS and Cynet XDR detect and block threats on endpoints, networks and users, triggering, for each identified incident, an automated investigation flow that reveals the attack's scope and root cause.
The solution is backed by security operation center (SOC) analyzing and responding to alerts 24/7, stopping known and unknown threats.
The most sophisticated XDR platform the industry has to offer!
Solution managed 100% by VARS
Behavioural and heuristic detection and response
Threat hunting, response orchestration by VARS
Forensic view tools
24-7 monitoring and alerting by VARS
UEBA (User Behaviour Analytics)
NGAV (Next-Generation Antivirus)
FIM (File Integrity Monitoring)
Device control (USB)
Deception technology
Discover the power of VARS
A POWERFULL strategic guidance on all aspects of YOUR cybersecurity
Innovative and award-winning solutions
Suitable for organizations of all sizes
Managed services included
24/7 customer support
Top industry experts (CISO)
Flexible billing
Immediate availability
24/7 monitoring and incident response
Our device protection solution continuously monitors all endpoints to detect any malicious activity and system behaviors. It provides complete visibility and multiple points of telemetry leading to low false positives and early detection of stealthy threats.
Unlike any other solutions, this fully automated and managed by VARS solution investigates and finds out what caused an alert, before taking action to eliminate the problem. Handle complex situations that aren't easy to remediate automatically.
Quick and easy implementation
This solution can be deployed within hours, providing devices protection without the typical complexity of competing solutions.
Windows XP SP3, Windows Vista, Windows 7, Windows 1.8 and 8, Windows 10, Windows Server 2003 SP2, Windows Server 2008 / 2008 R2, Windows Server 2012 / 2012 R2, Windows Server 2016, Windows Server 2019
Red Hat 6.4+, Fedora 21+, Ubuntu 14.04+, CentOS 6.7+, SUSE 12.0+, Debian 6.0+
OS X Mavericks, OS X Yosemite, OS X El Capitan Mac, OS Sierra Mac, OS High Sierra Mac, OS Mojave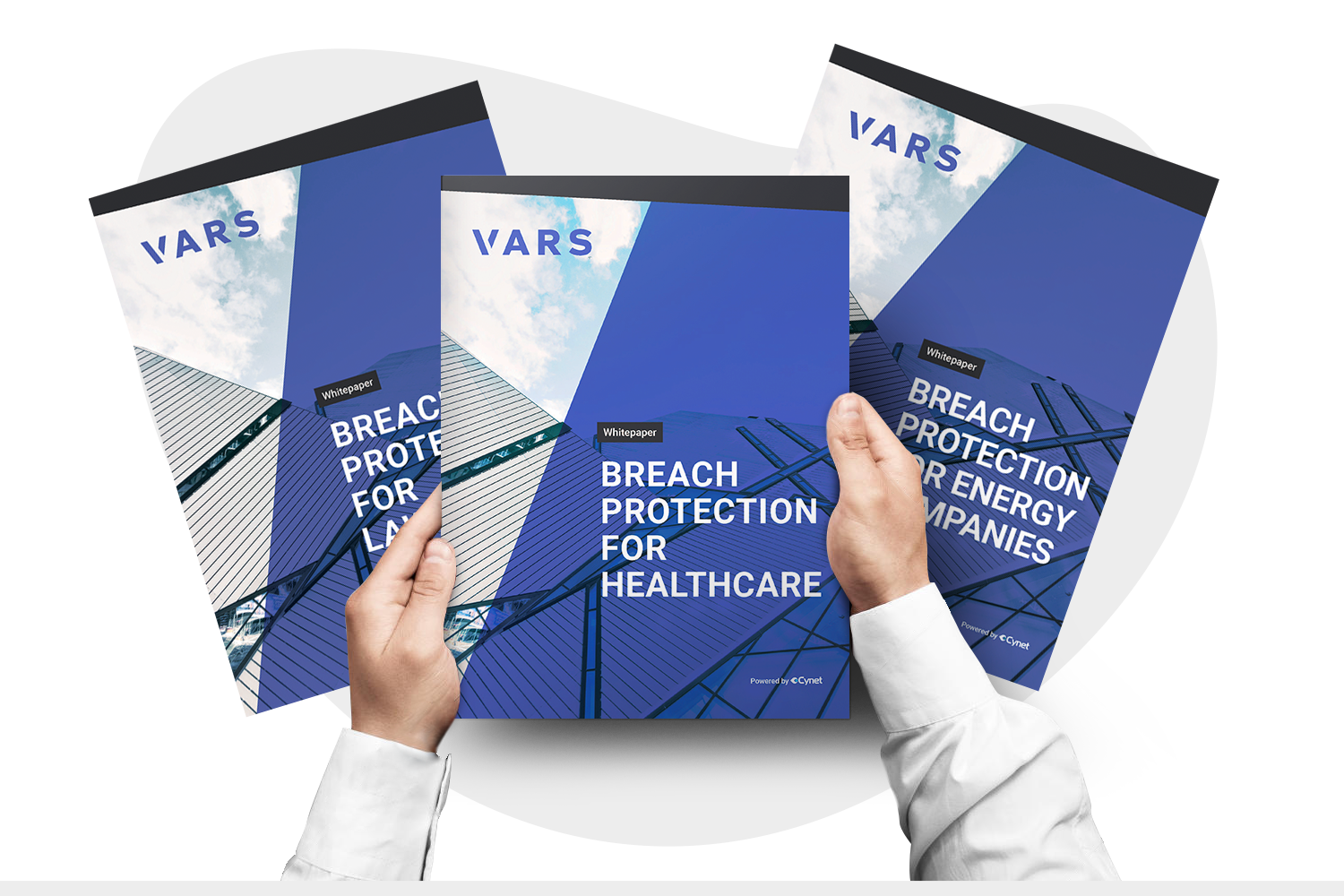 Learn more about our cybersecurity solutions and the types of risks your industry could be facing and how to prevent these threats.
Download our FREE whitepapers
vars Integrated solution
1 solution, 7 services